What We Deliver:
Video Online
This is our most popular deliverable with video. The high definition online link is perfect for sharing with family near and far. The video can be viewed, shared and downloaded unlimited times and is available for one year. (The reality is that we have not removed any links in over eight years, we will leave the link up for as long as we can.) 
First, we load all the 4K video clips from all the cameras on to a specialized powerful computer.
This computer creates proxies that makes editing easier and quicker. Also, on every service, we capture more than just video and audio. We also take notes of service details like transfer location, assigned Arlington representatives and chaplains, section number, grave location and weather conditions. We use this information for the customized titles on your video.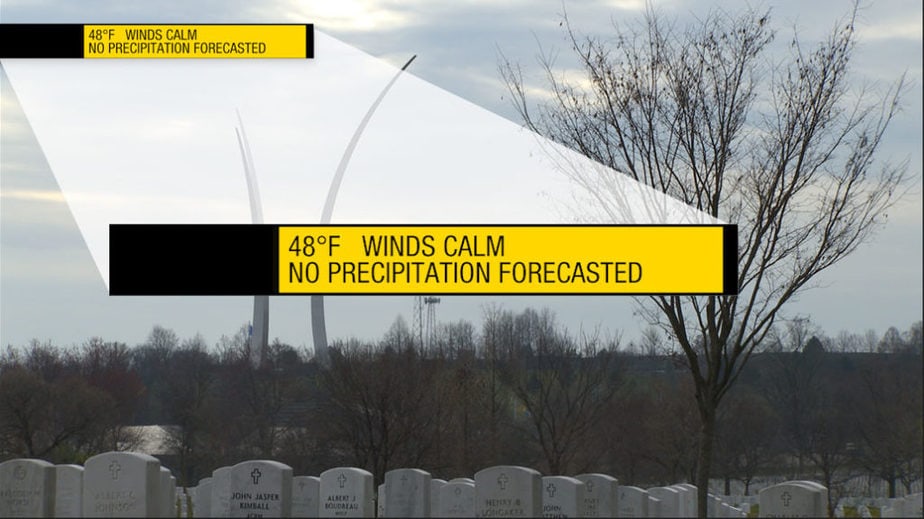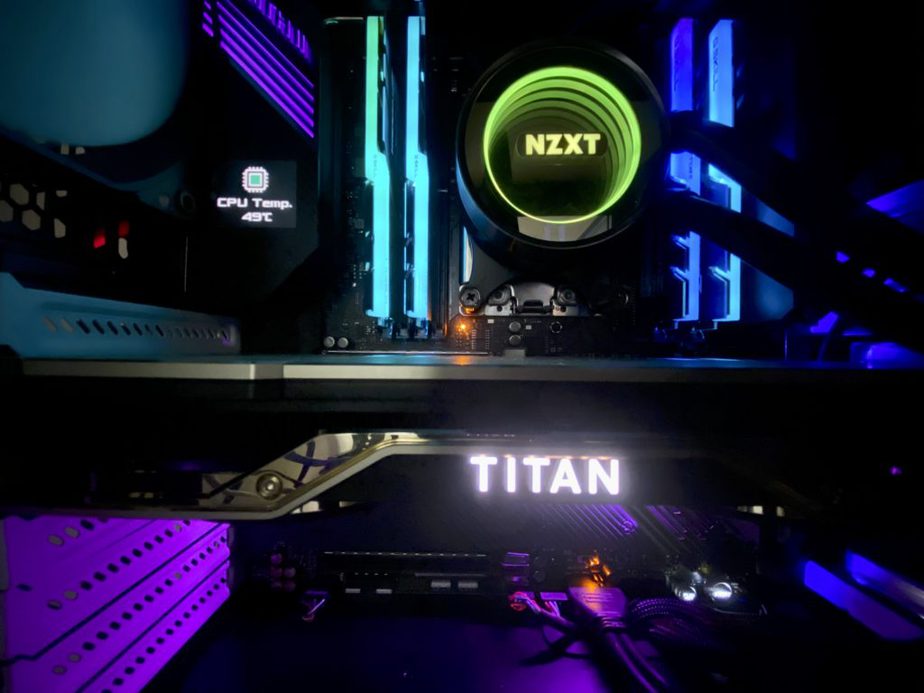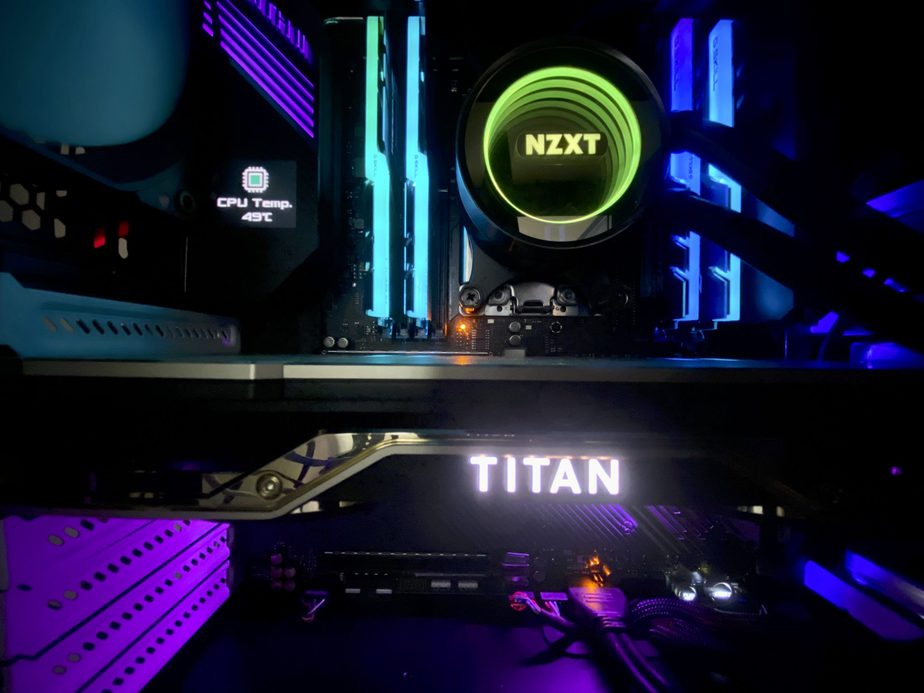 Then, we edit and render your video
Video editing is an art form. It can take a few hours to a few days to get it just right. We have to get all the cameras and audio recorders synced up, color balanced and corrected. We then render several different versions and sizes for DVD, Blu-rays, USBs and online versions. On average we make six different versions for each service.


You will receive an email with the private link to the video of the service.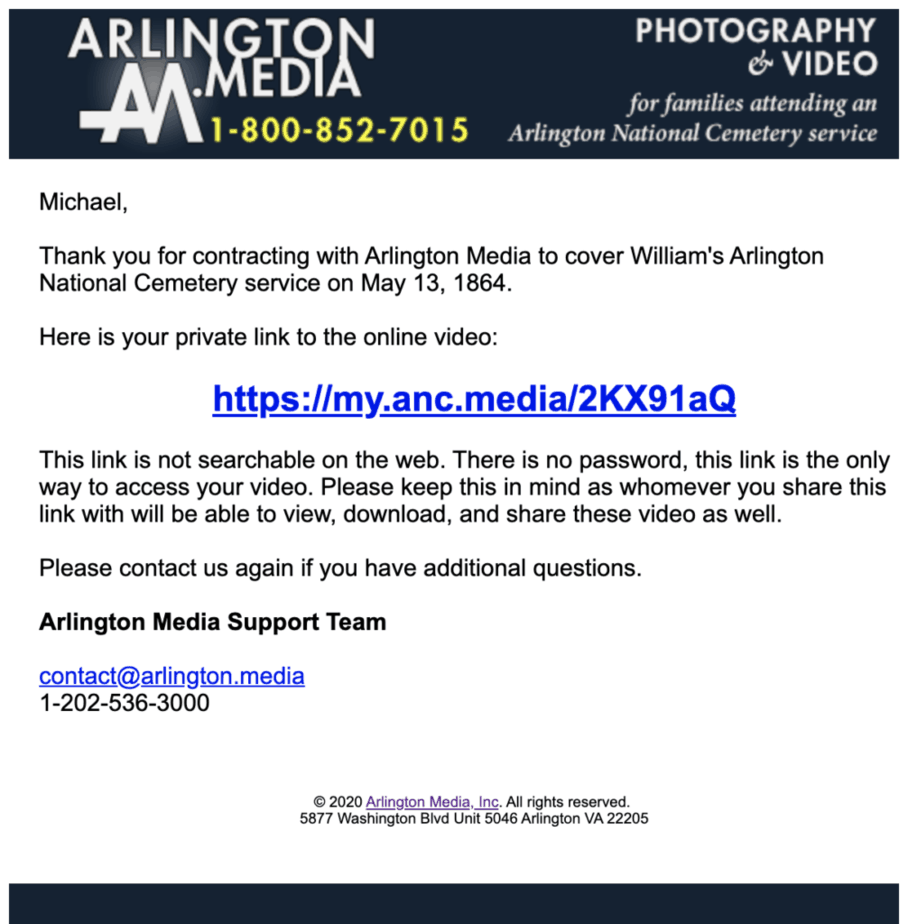 Ready to Book, or Need Additional Information?