Hiring a videographer or photographer can be a daunting task. Even more so for something as important as an Arlington Service. While we can tell you that we are the best at covering these services, the real testimonial should come from families that have already trusted us to cover their service.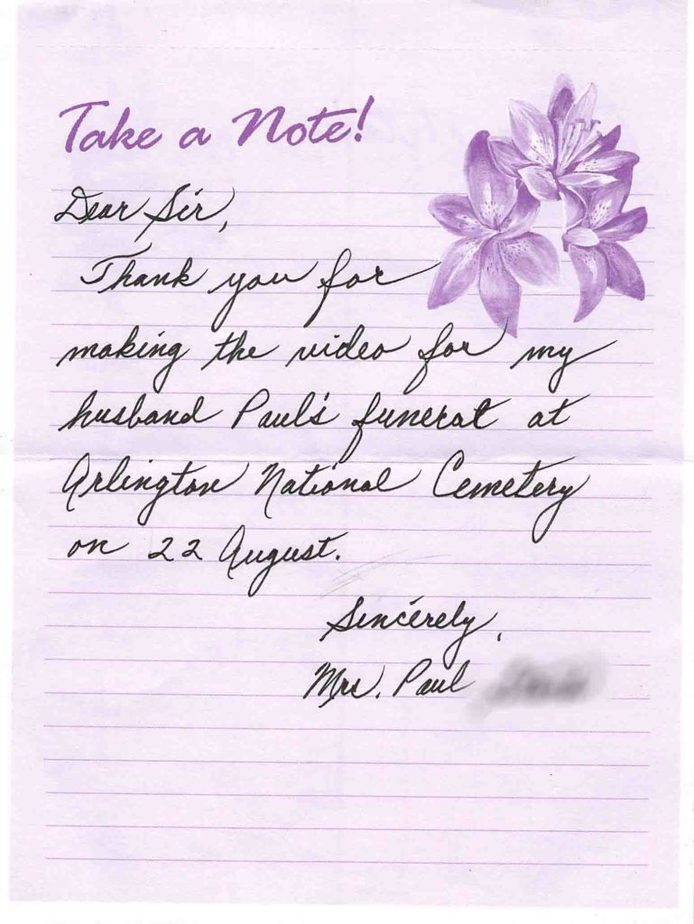 "Thank you for making the video of my husband Paul's funeral at Arlington National Cemetery"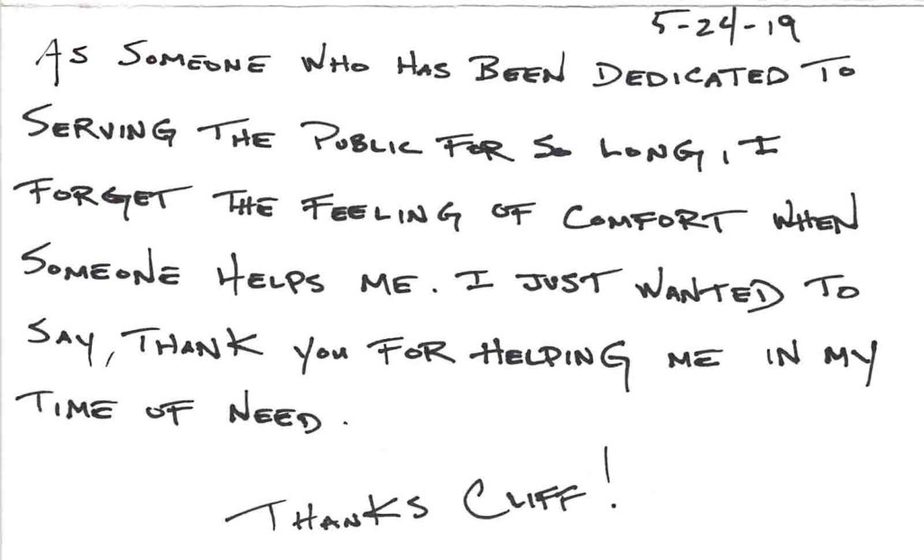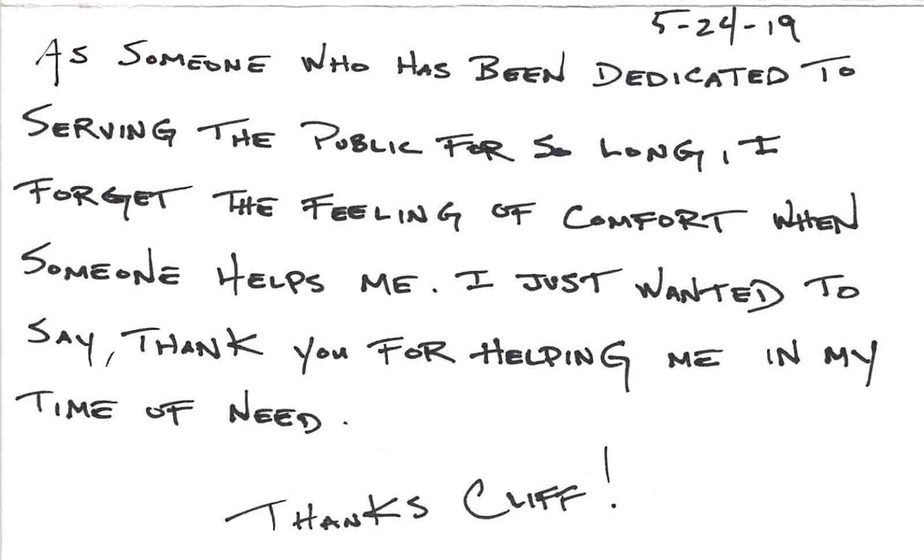 "I just wanted to say thank you for helping me in my time of need"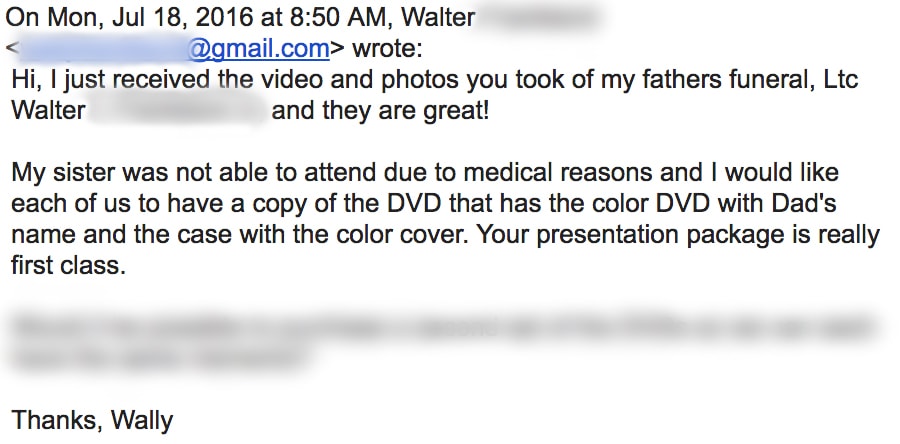 "Your presentation package is really first class"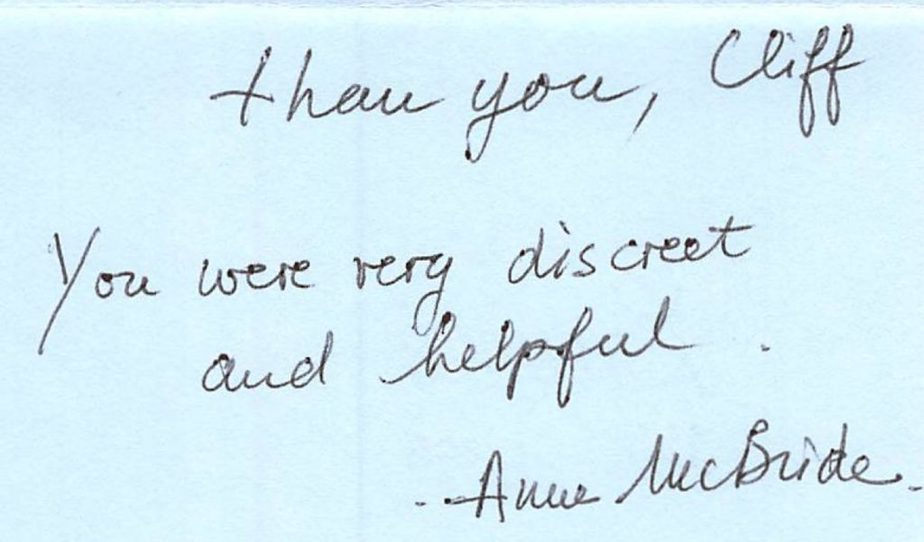 "You were very discreet and helpful"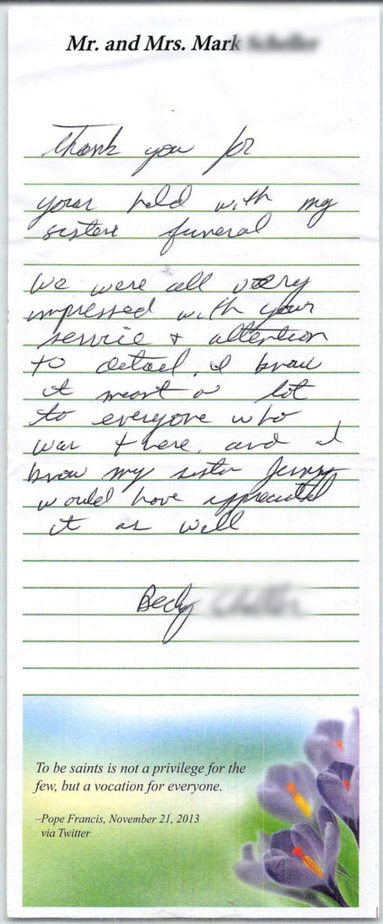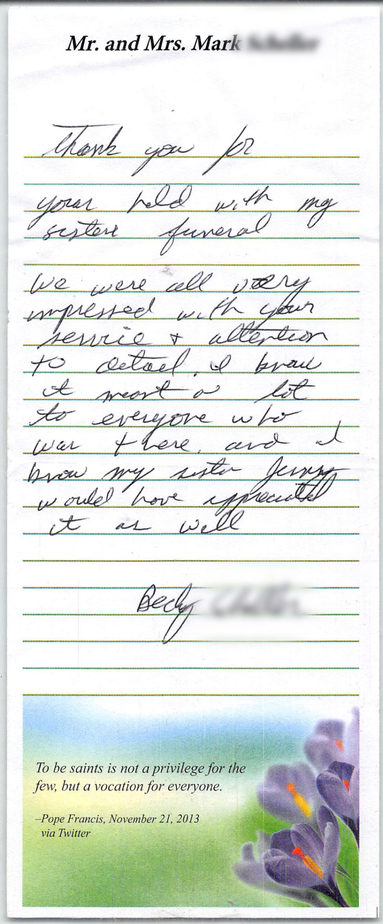 "We were very impressed with your service + attention to details."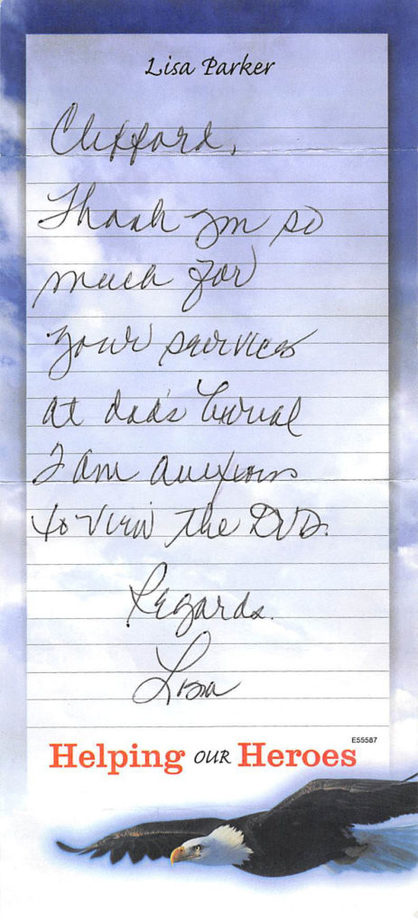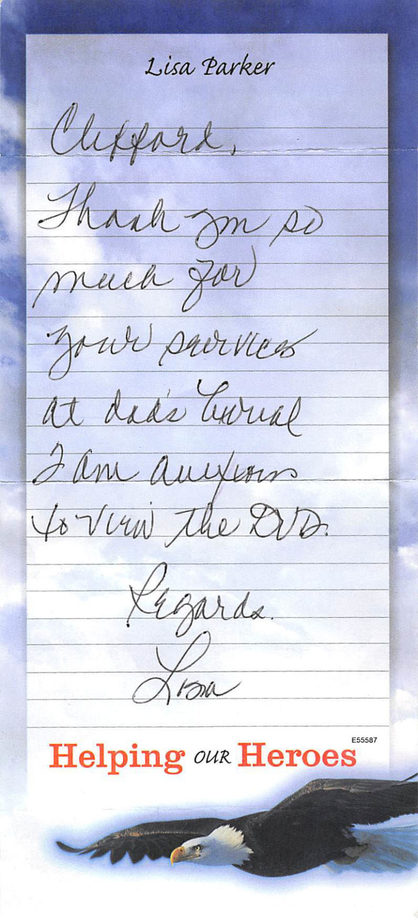 "Thank you so much for your service at dad's burial"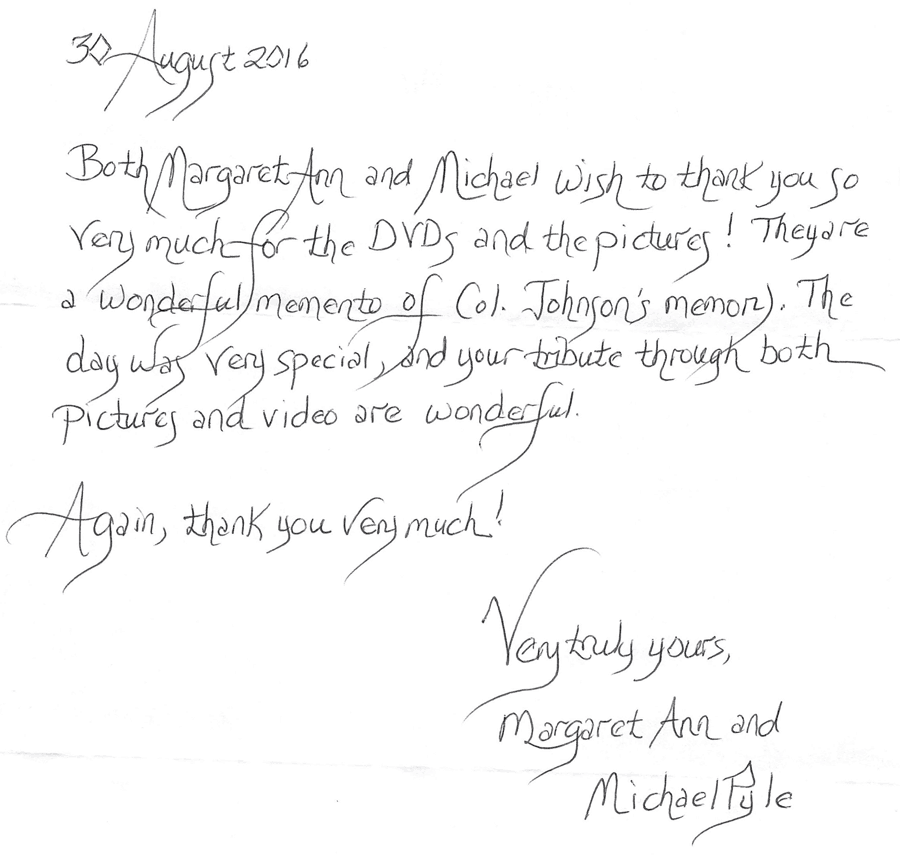 "The day was very special, and your tribute through both pictures and video are wonderful"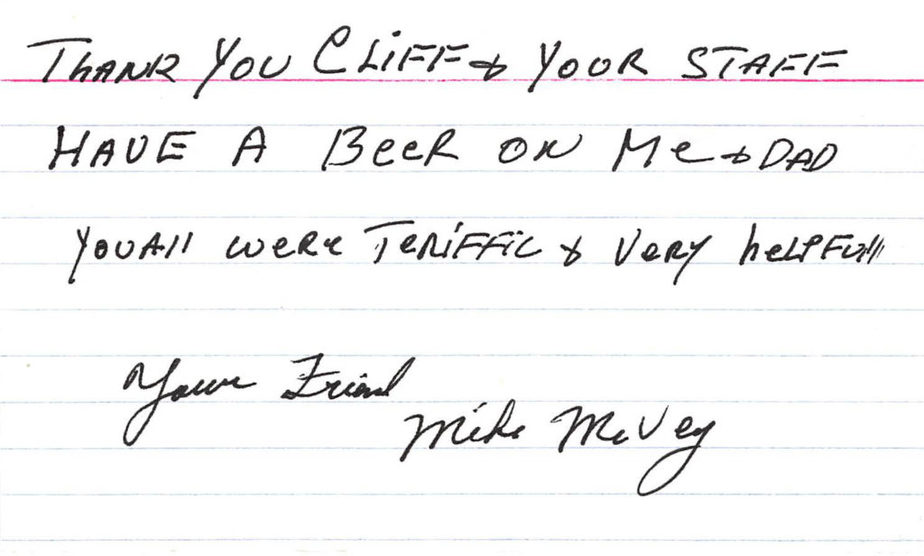 "Have a beer on me + dad"
"This will be a treasure for our family for generations"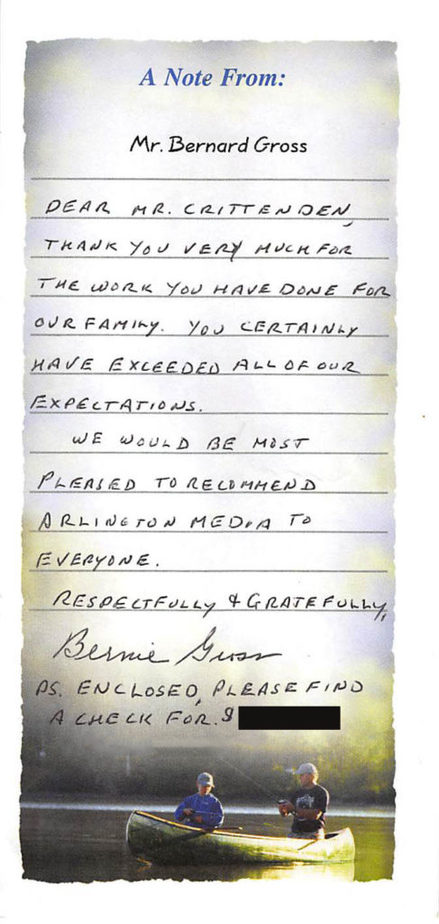 "You certainly have exceeded all of our expectations."
"Thanks so much for helping out at the last minute"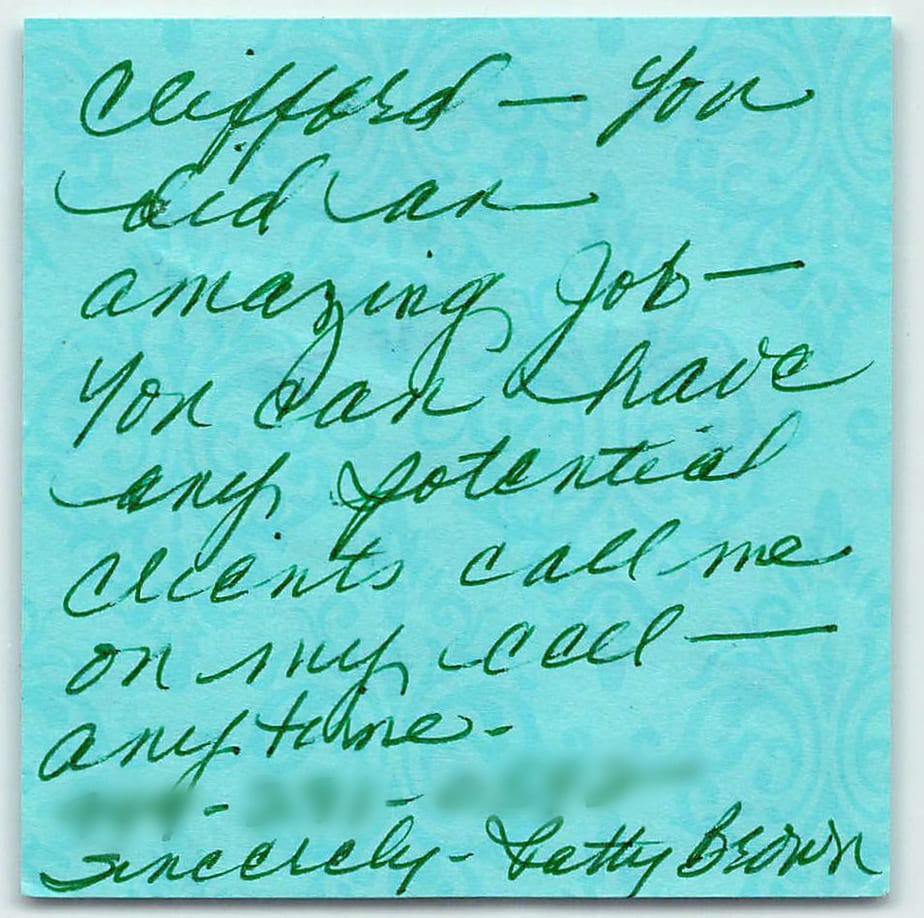 "You did an amazing job."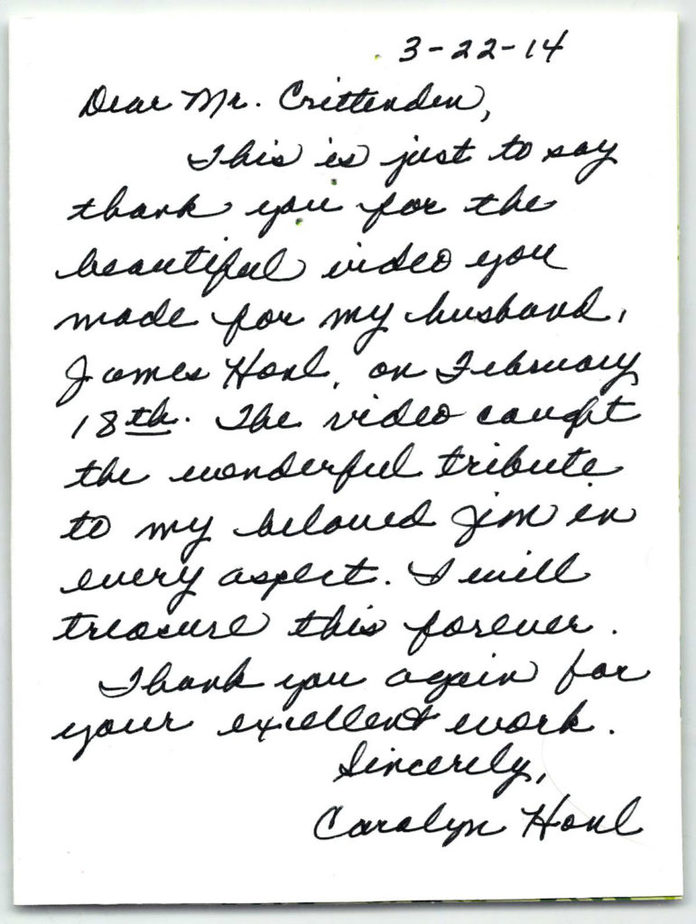 "Thank you again for your exellent work"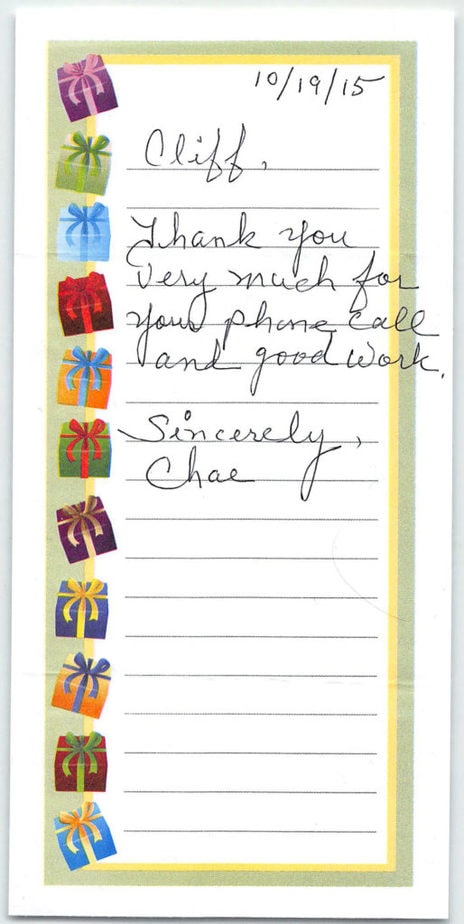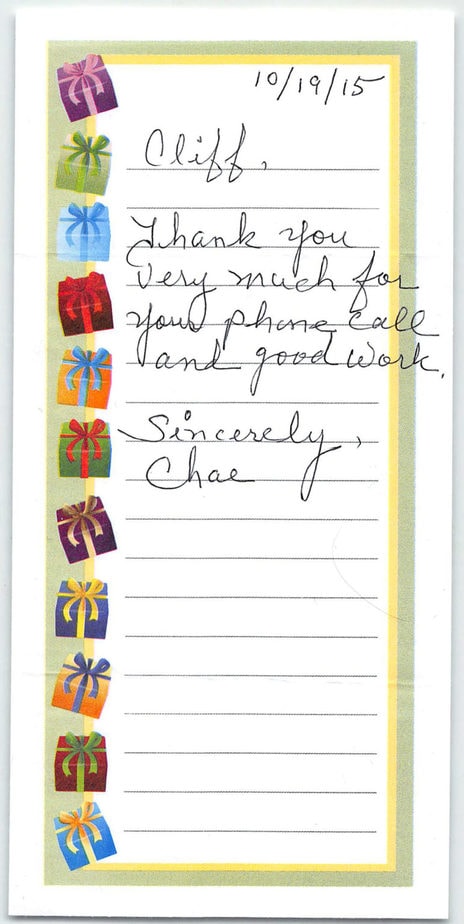 "Thank you very much for [your] good work."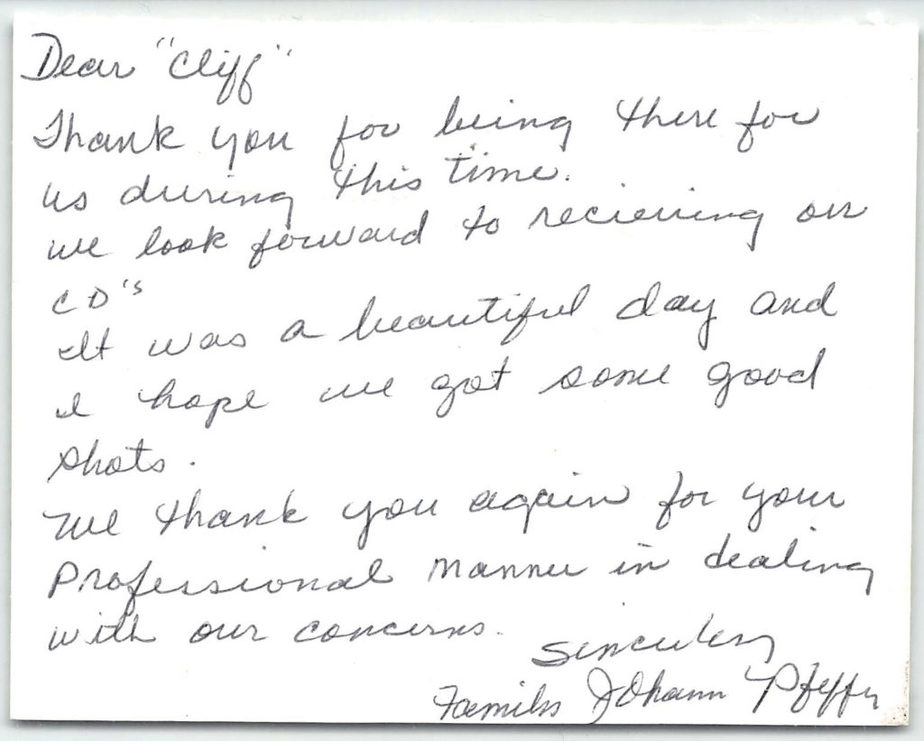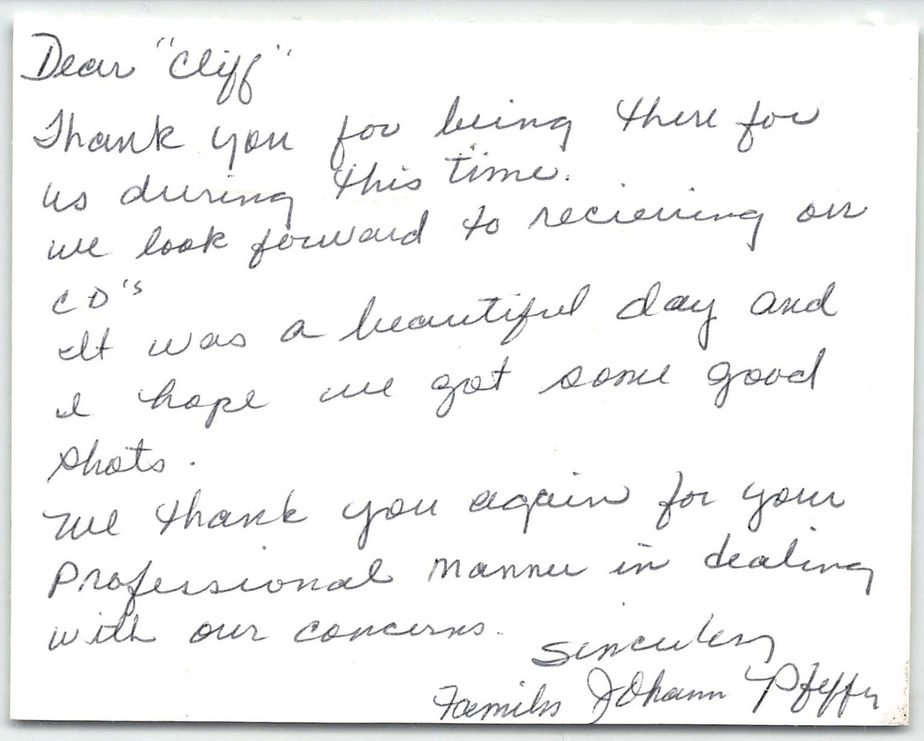 "We thank you again for your professional manner in dealing with our concerns"
Ready to Book, or Need Additional Information?